Today I'm linking up with Tara at 4th Grade Frolics: Made It Monday. :)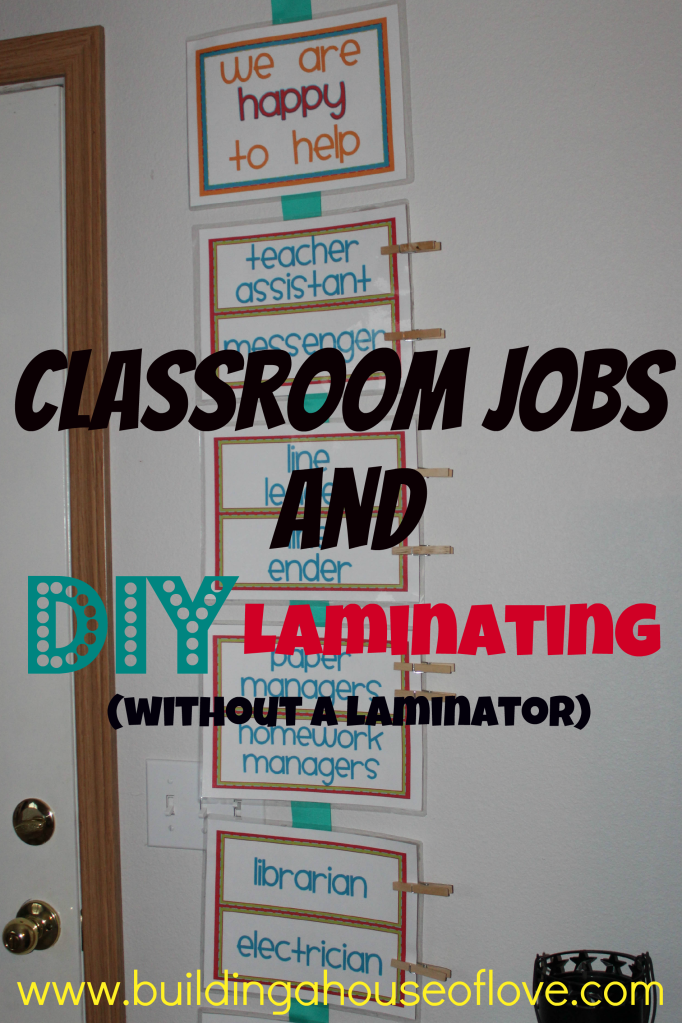 Today I'm going to show you how to make your classroom jobs chart…let's get started. You will need these things:
I have my calendar that matches my room theme, mainly to keep my eye on the prize. I also have one of the hubs' old white t-shirts, some beautiful turquoise ribbon that matches my theme, my classroom job signs, thermal laminating pouches from Wal-Mart, a hot glue gun, an iron, and the craft ironing board.
I made these job chart signs to match my theme. If you would like a set for yourself you can get them from my shop here. I printed my job chart signs on cardstock.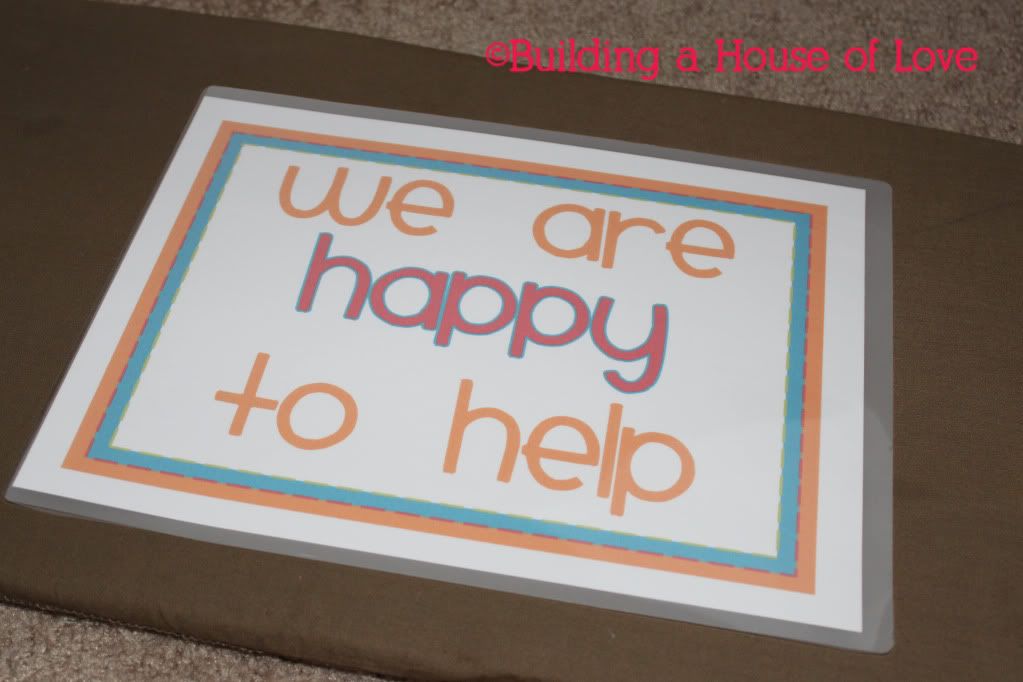 Open up your package of laminating pouches and insert one of your job chart signs.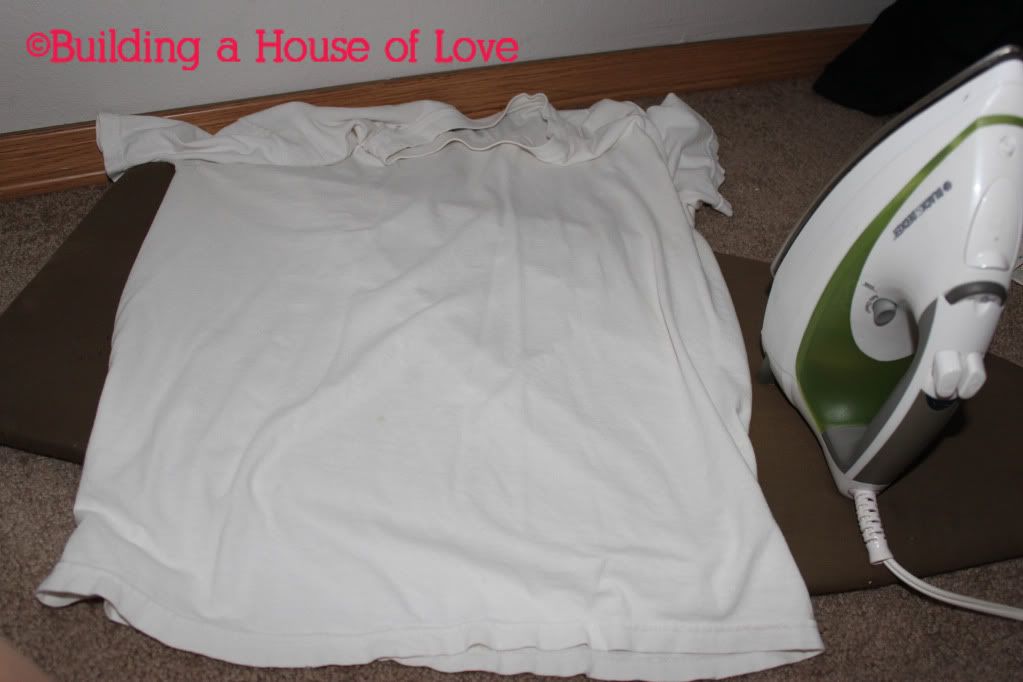 Lay out the t-shirt on the ironing board.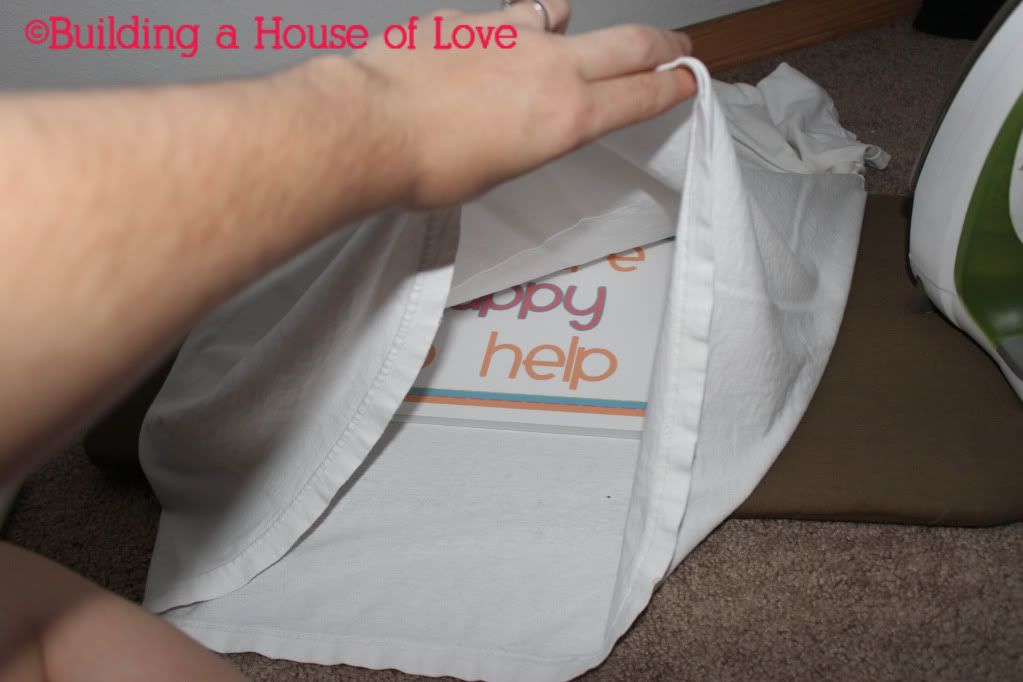 Slide the pouch into the t-shirt so that there is material surrounding the pouch. (Why do my arms look so hairy here?! They are not! lol)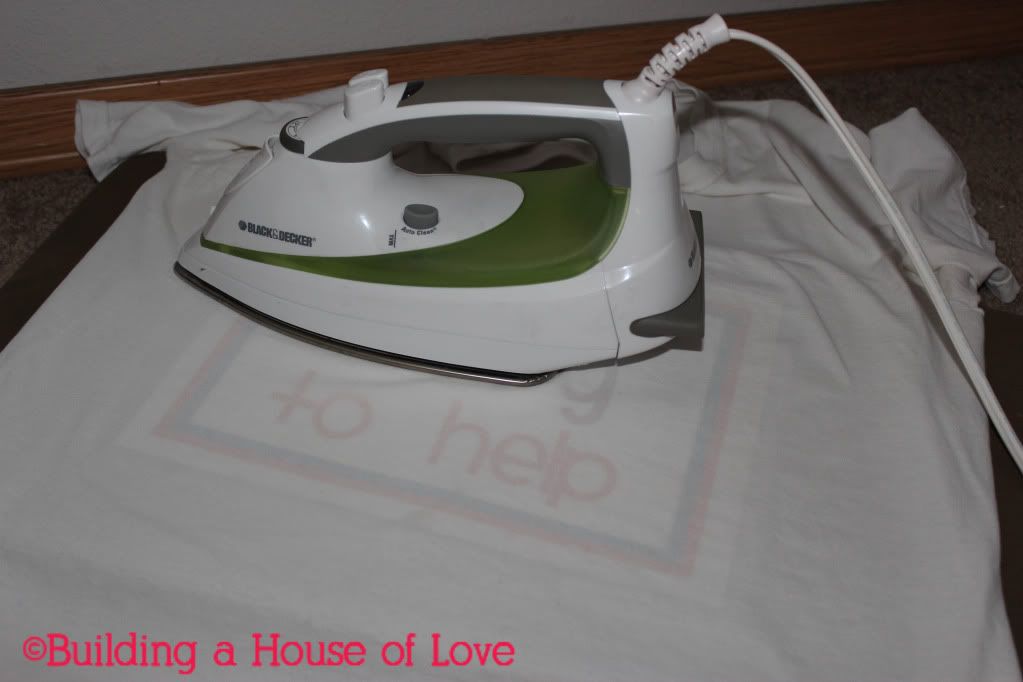 Get iron happy. :)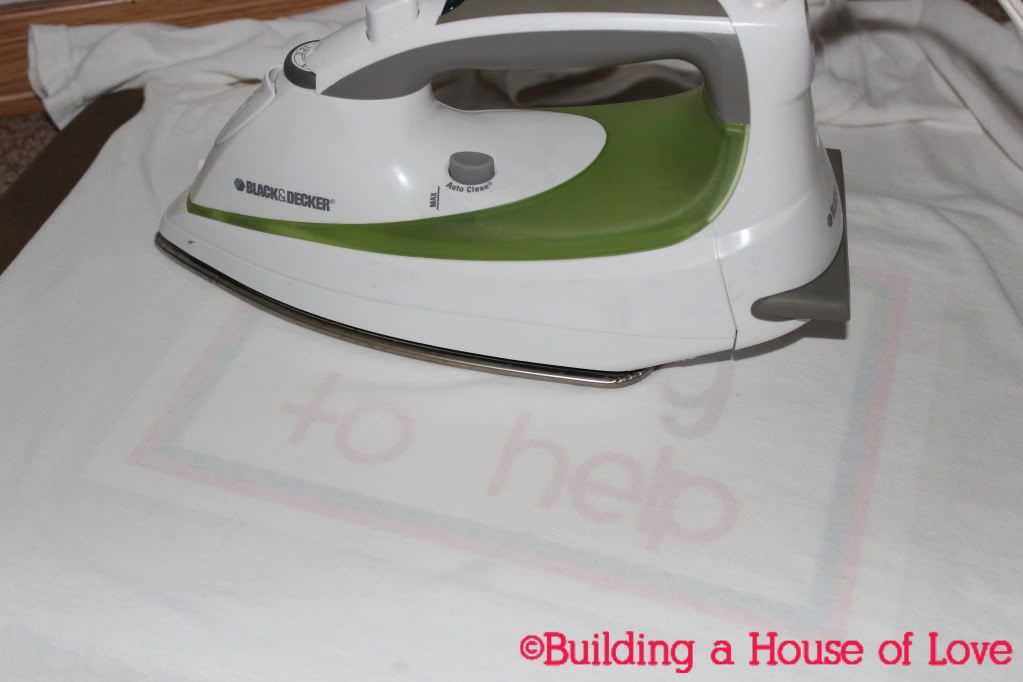 Keep on ironing. I honestly can't tell you an exact time but I let it sit for about 30 seconds and then I would move it to another section and let it sit. You can pull it out periodically and check to see if it is sealed. If not, keep ironing my friends.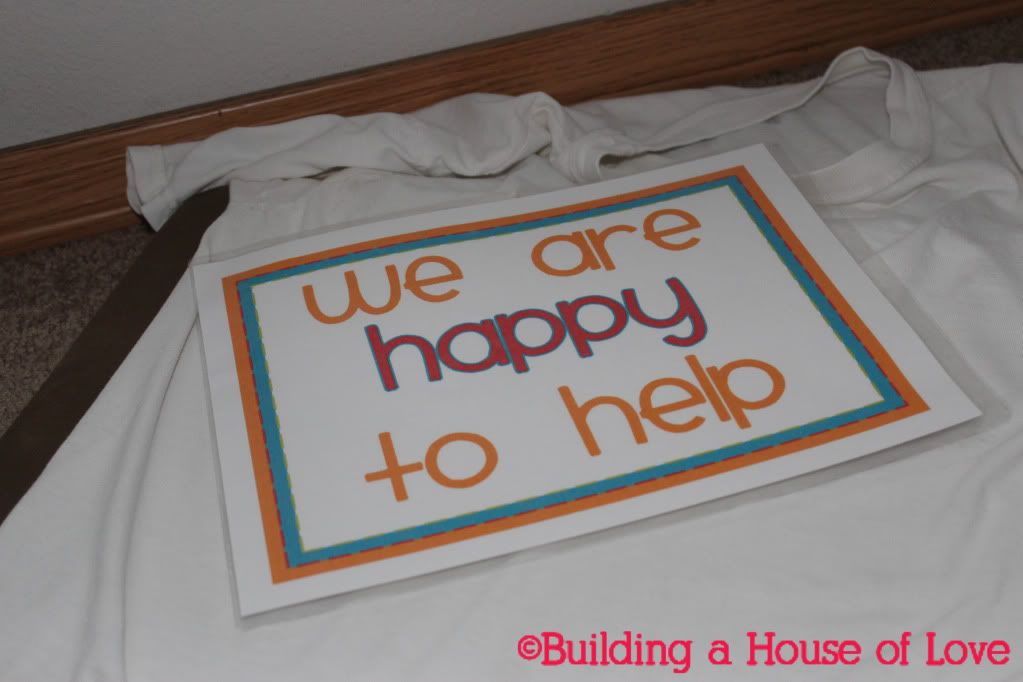 Ta-da. Completely sealed. Lamination makes my heart sing. So does glitter. So does my husband. And my kids…okay so my heart is always singing. ;)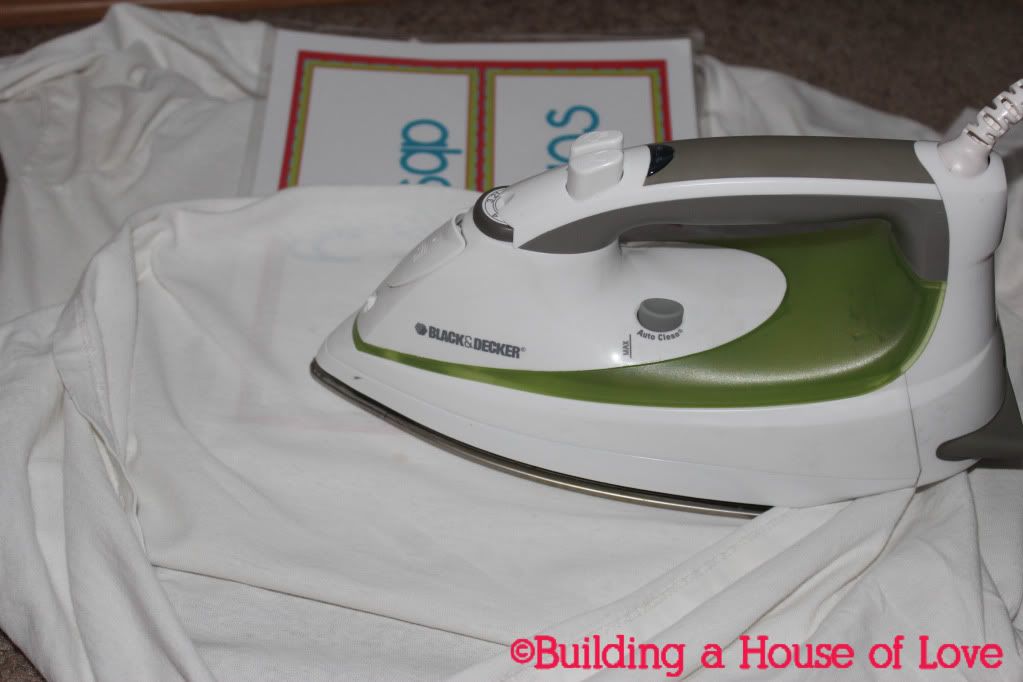 Keep laminating all the sheets until you are finished.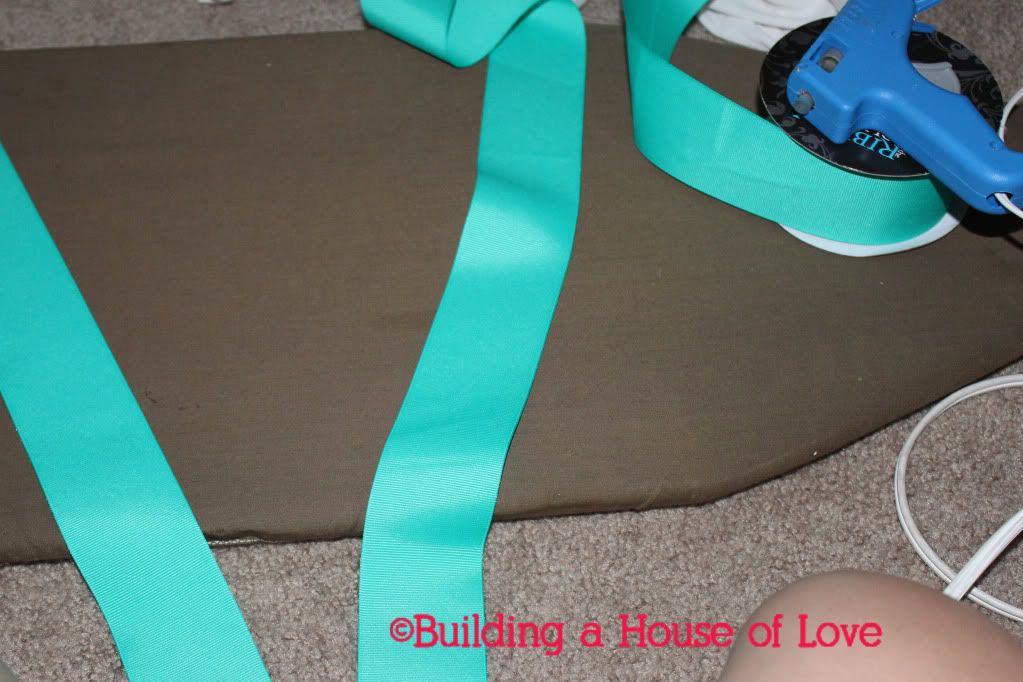 Break out that gorgeous turquoise ribbon. Hobby Lobby must have recently got this in because I have never laid eyes on it before!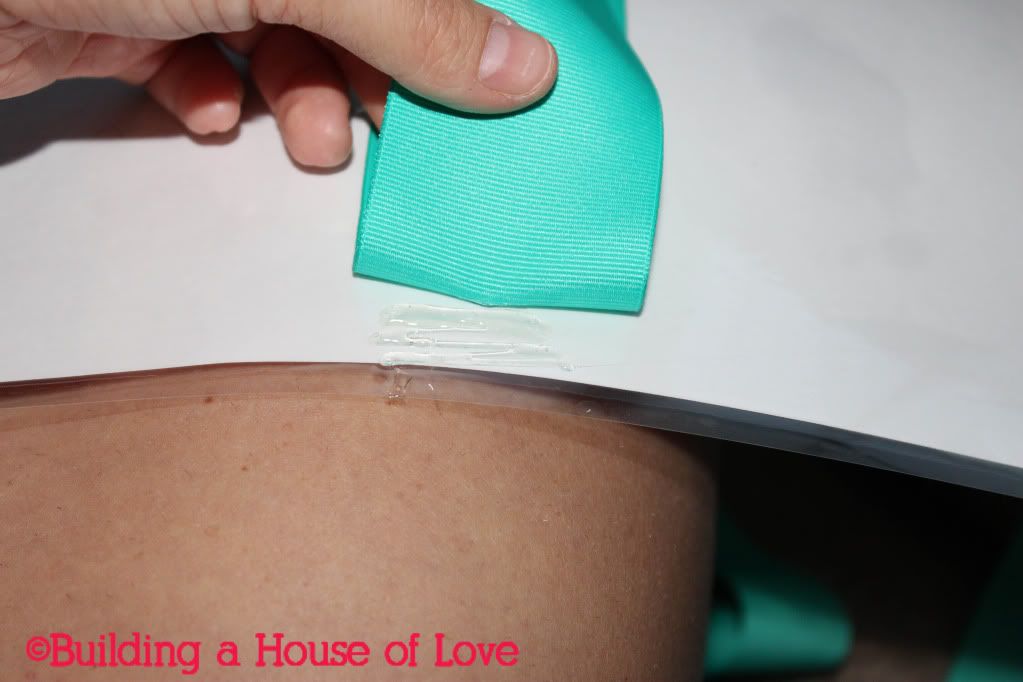 Hot glue the ribbon down the back of the laminated sheets, centered of course. :) Make sure NOT to get hot glue on your leg! Ouch!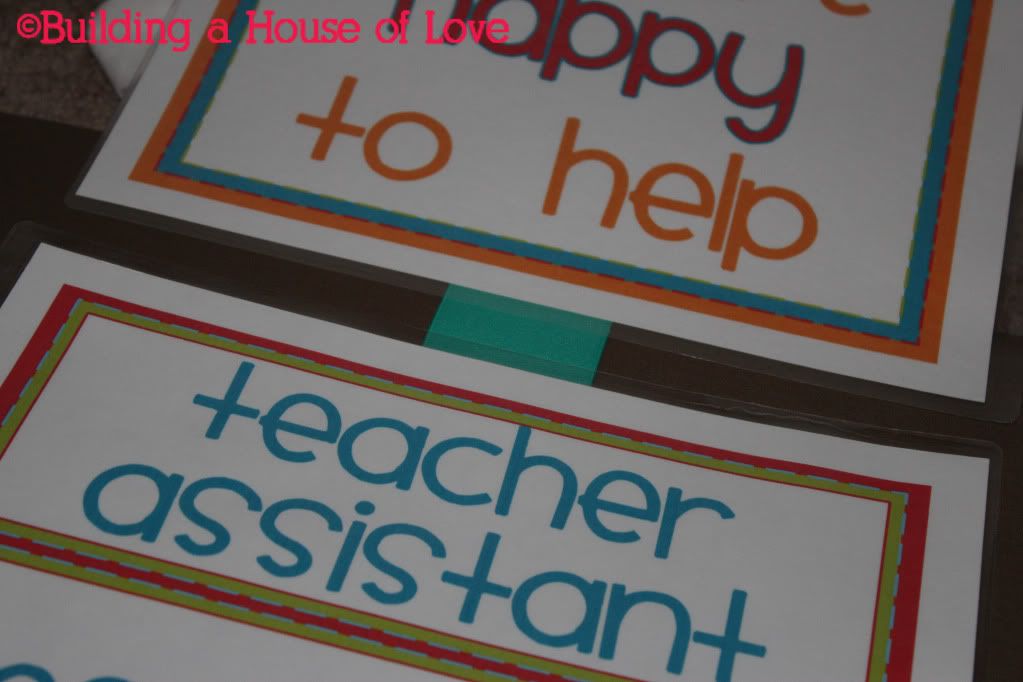 I left a small amount of space (inch?) between each paper. And the final product: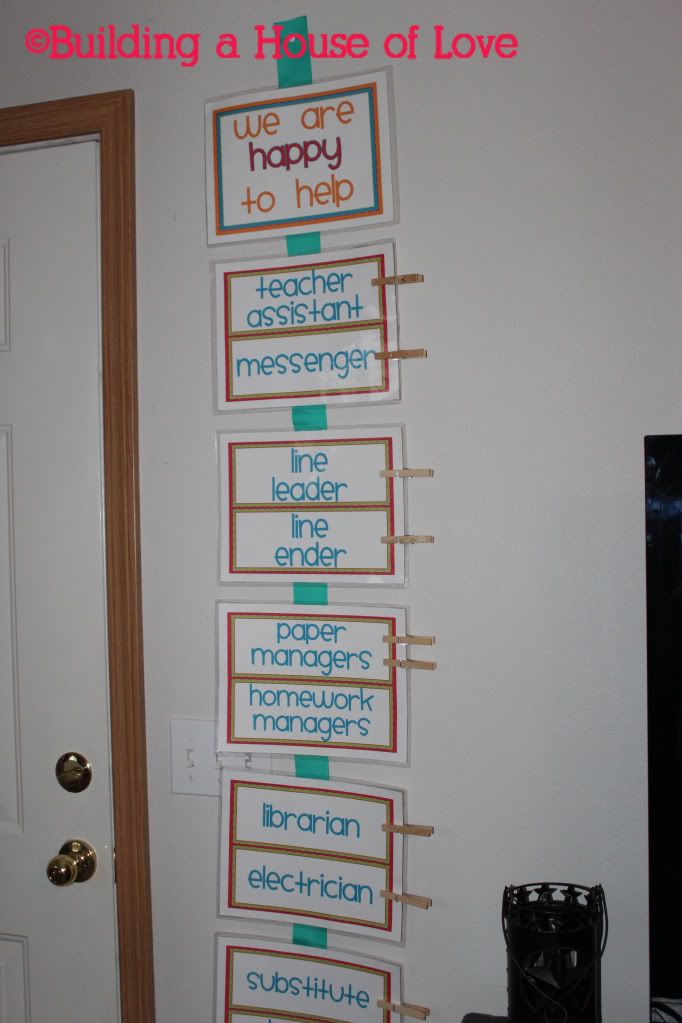 I will write my students names on clothespins and then move them weekly or bi-weekly. I haven't quite decided yet. Last year I did bi-weekly but might try something different this year! Some jobs will have more than one student like paper managers and clean up patrol.
So what do you think? I didn't realize that I laminate things at home until I saw the pin fly across my pinterest feed one day!
You can find my jobs here at my teacher shop! :)